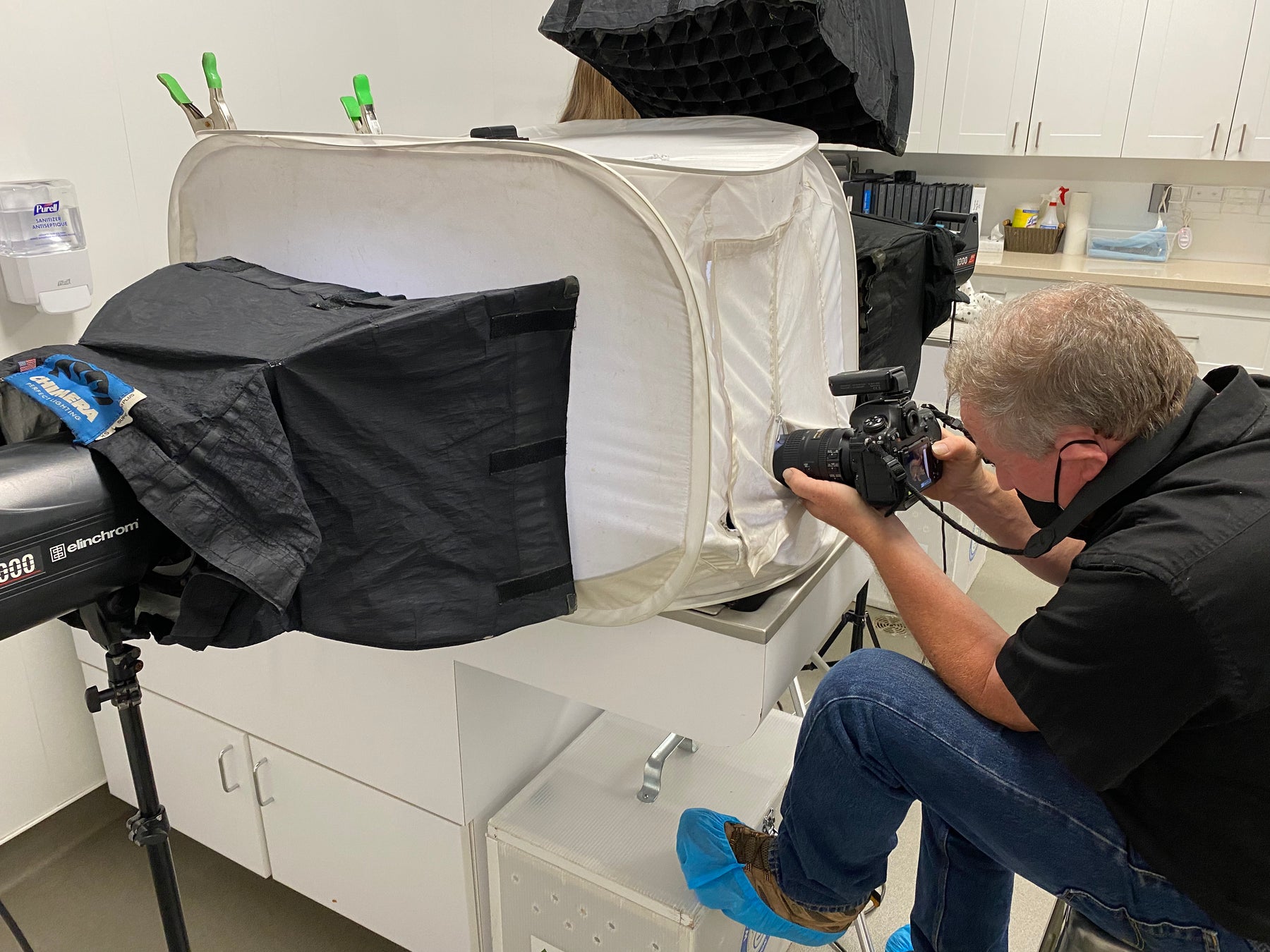 National Geographic Explorer and Photographer Visits Wildlife Haven
Wildlife Haven was recently visited by National Geographic Explorer and world-renowned photographer, Joel Sartore, as part of his work on the National Geographic Photo Ark. This monumental project aims to call attention to the many issues affecting wildlife and their habitats around the world by documenting every species living in human care. This project was started by Sartore in his hometown of Lincoln, Nebraska in 2006 and is approaching its 16th anniversary in August! Just recently he captured species number 13,000 with his camera: a rare Spoon-Billed Sandpiper. Sartore predicts that there will be over 20,000 portraits by the time of project completion! The collection includes birds, fish, mammals, reptiles, amphibians, and invertebrates, each exemplifying the stunning biodiversity we share this planet with. 
These photos are designed to connect people with animals by showcasing each species/ beauty and uniqueness with studio-quality portraits. Each animal is treated with affection and respect, no matter their size, so we trusted Joel when he asked if he could come photograph some of our patients in care.
Can you guess what animals he photographed?!
An Eastern Cottontail and an American Red Squirrel! While both of these species may seem commonplace, Manitoba is home to sub-species of these animals that had not yet been included in the Photo Ark. Both species play important roles in their ecosystems, acting as key connections in the food web. Squirrels are known for their role in seed dispersal as they often will forget to return to caches of seeds creating valuable pockets of nutrients for young trees, plants and fungi. Cottontails convert plant energy to animal energy, acting as a crucial prey species for many larger predators in the ecosystem. While these animals may be small, their impact is great. Without these small prey species, we wouldn't have the beautiful, charismatic predators such as the Owls, Eagles and Foxes we know and love!
 We can't wait to share the photos with you! To learn more about this incredible project, please see the National Geographic website for details!
Portrait of Joel Sartore, 2021, by Ellen Sartore.
Joel Sartore photographs a Chinese Water dragon, Physignathus cocincinus, at the Lincoln Children's Zoo, Nebraska, 2018. Photo by Cole Sartore/National Geographic Photo Ark.
A female Snowy Owl, Bubo Scandiacus, at Raptor Recovery, Nebraska, 2008. Photo by Joel Sartore/National Geographic Photo Ark.