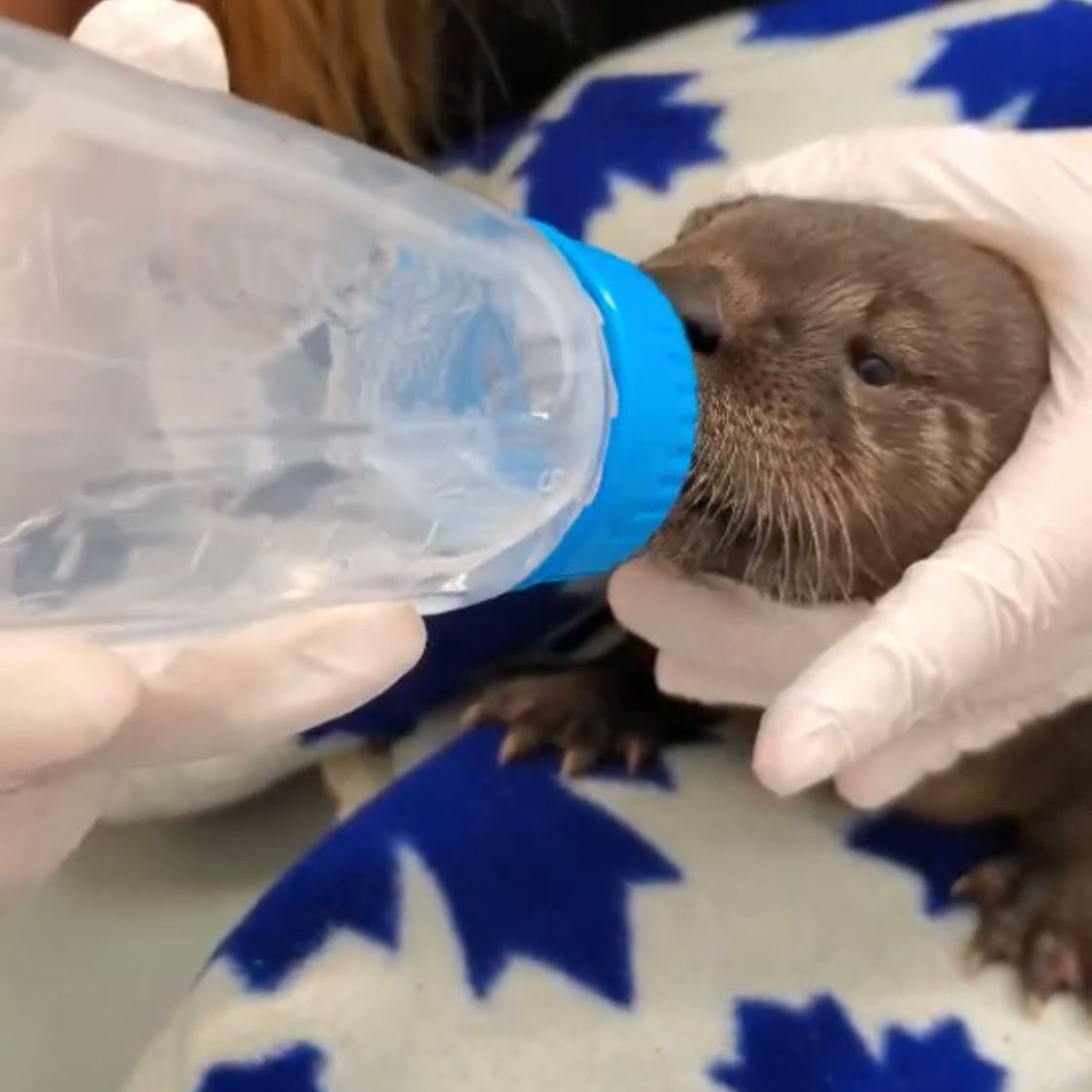 Orphaned Otter Gets a Second Chance at Life
A rare patient has been admitted to the Wildlife Haven Hospital! This juvenile North American River Otter (patient #21-644) was found orphaned near Gimli in May. 
Upon its initial medical examination, the otter was lethargic and was showing signs of gastrointestinal complications (which will often lead to death in wildlife). He weighed just 973 grams.The orphaned otter required immediate intensive care to survive. He had also started showing signs of pneumonia; we had a vet do X-rays immediately to ensure proper treatment.
As the vet examined further, it appeared the otter had a bolus of casein (a protein build-up in the stomach). A build-up like this is often found in animals who have been fed incorrect diets. Though the rescuers were very well-intentioned, in trying to care for the otter themselves, this did more harm than good. It is very important to call us ASAP if you find sick, injured, or orphaned wildlife. Our trained team will guide you through the next steps to ensure these helpless animals get the best possible care. 
Our team medically treated the build-up by administering medication regularly for 48 hours post-diagnosis. Since then, he's been hand raised with specialized otter milk formula and getting top-notch care from our Rehab Team. He is receiving ongoing care as he fully recovers and gets nice and strong.
To sponsor this patient, click
here.