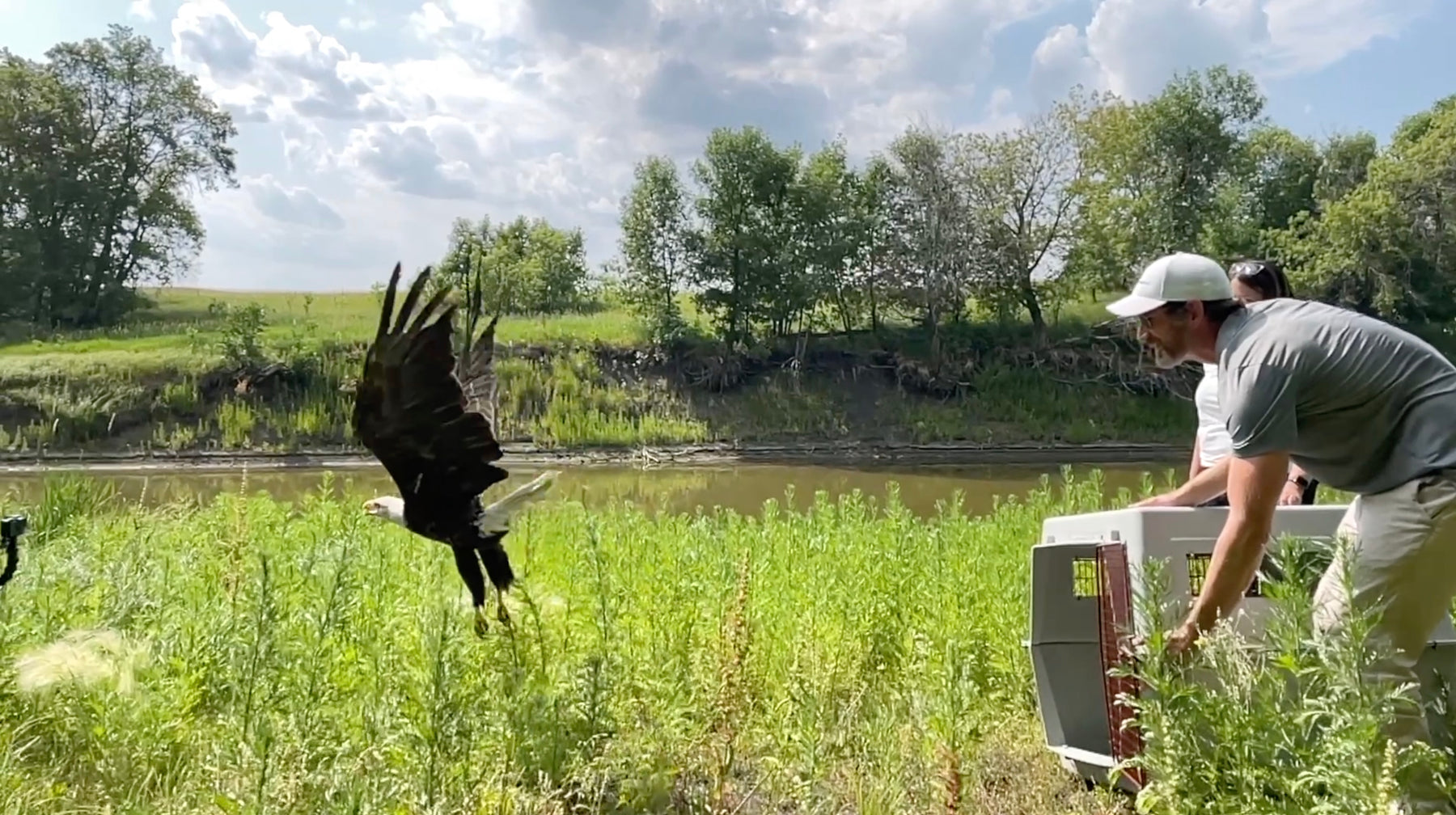 Welcome back to the wild, Bald Eagle!
After 27 days in care, Bald Eagle patient (#21-1319) was successfully released back to the wild. Strong, healthy and happy.
This adult Bald Eagle was found near St. Claude, Manitoba. Laying flat on the ground by deceased prey, the eagle appeared to be very ill. Upon admission to the Wildlife Haven Hospital, the team immediately administered fluids to flush out any possible toxins in the Eagle's body.
During the medical examination, it was clear that it also had a lesion in its left iris with dark coloration surrounding the area. The Eagle was administered specialized eye drops multiple times daily to heal the lesion. Once strong enough, he was then moved from the Hospital to the large outdoor Raptor Flyway enclosure on the Wildlife Haven Campus.
The Flyway enclosure is the last step before being released back to the wild! Once the eagle proved to have strong flight and was successfully self-feeding, he was deemed ready for release!
Watch the release video
here
!