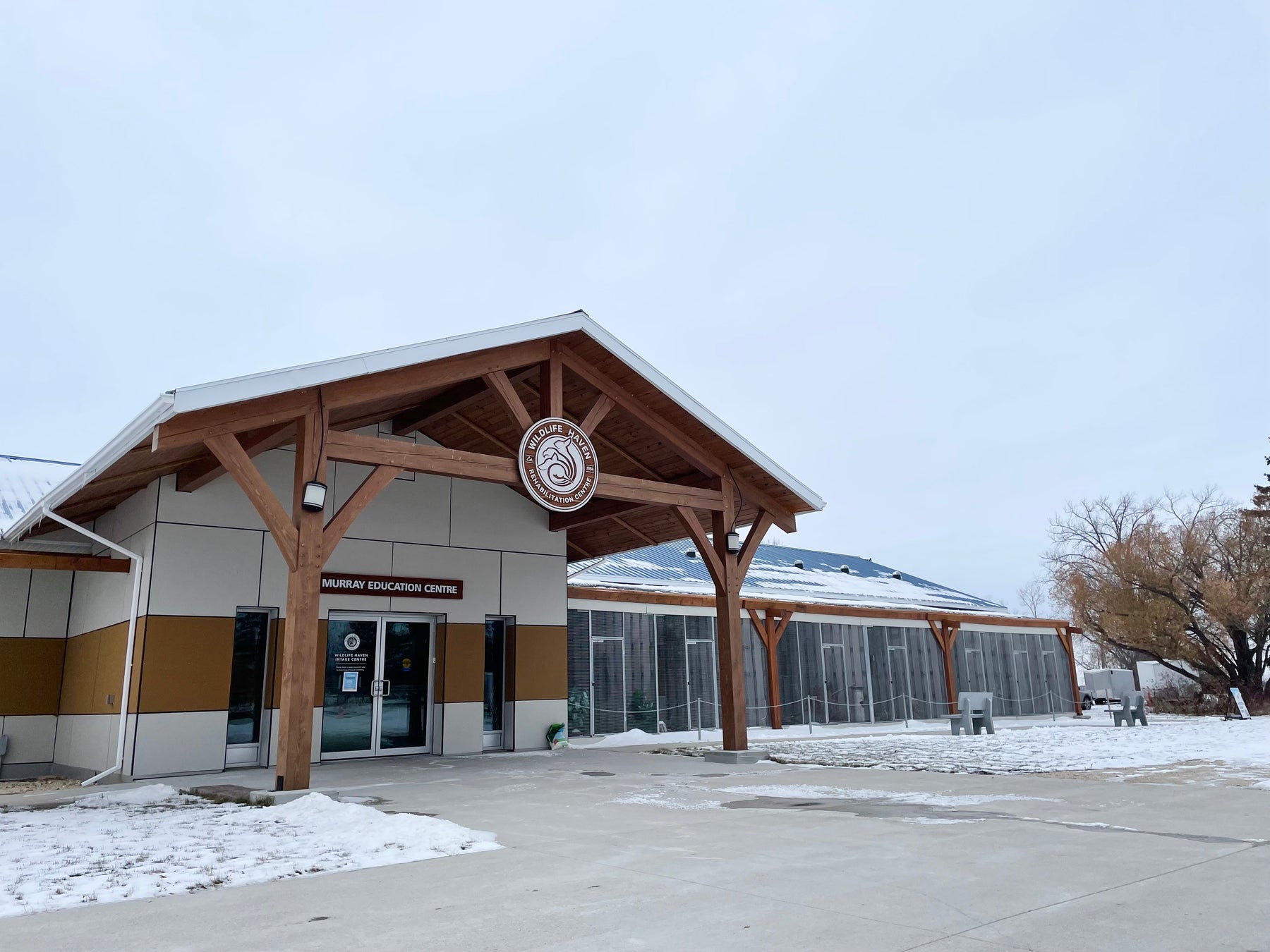 Unprecedented winter patient numbers causing capacity concerns at the Wildlife Haven Rehabilitation Centre
ILE-DES-CHÊNES, November 23, 2021 - The Wildlife Haven Rehabilitation Centre is nearly at capacity for wildlife patients and needs help.
Manitoba's largest wildlife rehabilitation centre and the only wildlife veterinary hospital has experienced a 21% patient increase in 2021. The charity has treated over 3,045 wild animal patients already this year. 
This unprecedented number of patients is the highest the charity has ever seen. Due to the nature of harsh Manitoba winters and vulnerable wildlife patients needing extended care, resulting in capacity concerns for the organization for the first time since moving into their new campus in 2019. 
The Wildlife Haven team is making urgent changes and modifications to existing spaces on campus to accommodate the new patients who are admitted every day as they expect the trend of growing numbers to continue all winter.
Wildlife Haven is a non-profit, charitable organization treating sick, orphaned and injured wildlife from all over Manitoba since 1984. With a dedicated team of staff and volunteers, generous donors, sponsors and community partners they've treated over 50,000 wild animals in the province since their inception. 
The newly accredited wildlife veterinary hospital, the first of its kind in Manitoba, has been fully functioning and saving wild animals since July 2021. 
The Wildlife Haven Team attributes the steep increase in patient numbers to a few different factors, including severe climates such as droughts and winter storms. Human impact is always a concern; Window strikes, car collisions, electrocutions are but a few of the injuries they see all too often. 
The average daily cost of wildlife animal patients in care at Wildlife Haven comes to $50 per day. 
To help, Manitobans are encouraged to sponsor a wildlife patient through the See Me Wild Gift Catalogue at www.wildlifehaven.ca